CEOs and entrepreneurs as well as young engineers and Master's graduates call on Jazz IT up, will you?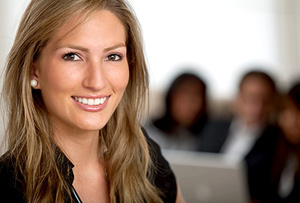 Consulting or business consulting is a common practice in large companies for one-off external expertise. It is still obscure and inaccessible to SMB which nevertheless are nowadays in competition with large accounts.
Do you want to have an external view of your situation that is becoming complex? Can we present solutions that stand out from the internal culture?
3 levers of Jazz IT up consulting
Our consulting targets your professional growth by:
Proven methodologies : SWOT, magic quadrant, CMMI, TOGAF, ITIL, Agile
(Re) Motivation of teams: scorecard, benevolent management, conflicts
Innovative economic management: lean, just-in-time, tactical decision-making
Jazz IT up will introduce you to similar cases to yours and related solutions.
Thus, you will be able to escape current barriers and see how to do more with less.
The sky is the limit!
Jazz IT up specializes in game storming, a proven method in the United States and especially in Californian and Texan start-ups.
You will have a fireworks of ideas, so we will keep the most interesting to examine them completely.
Do more with less
Doing more involves time optimization: opportunity detection, organization, execution, measurement and output.
Less immobilization of resources at start-up when earnings are still uncertain, fewer people to move forward, fewer human errors.
We recommend that consulting be accompanied by coaching.
<a cloud of consulting questions>
My start-up will soon consume its first fundraising, how to launch the second?
My company works well and attracts investors, which one to choose?
My two business managers do not get along anymore, but I need both, how?
My team struggled but the results do not allow me to reward as much as I want.
I want to organize a party that is out of the ordinary to show my appreciation but I do not want to believe that we have already arrived
 Any other please?